Talkin' Giants Baseball.. May 25th + 26th
SUN May 26th – KNBR 680 GIANTS Pregame w/ Marty Lurie
Mike Quade: Marty and Adam chat with Mike Quade roving outfield instructor for the Minnesota Twins
Mark Melancon: Marty and Mark Melancon breaks down getting the batter off balance: Is that the Key to pitching?
Ron Wotus: Class is in with the Giants Professor Ron Wotus on the long up coming road trip in Miami, Baltimore and New York
Bruce Jenkins: Marty and Adam talk with Bruce Jenkins about how the homerun will be the main story for the 2019 season
Rich Waltz: Marty and Adam chat with Rich Waltz about the first year he joined the Miami broadcast team and more..
Greatest Game: Marty Lurie and Chris Haft, from MLB.com, talk about one of the Greatest Games in Giants History: On June 24, 1970 the Reds played their last game at Crosley Field against the San Francisco Giants.
.
SAT May 25th – KNBR 680 GIANTS Pregame w/ Marty Lurie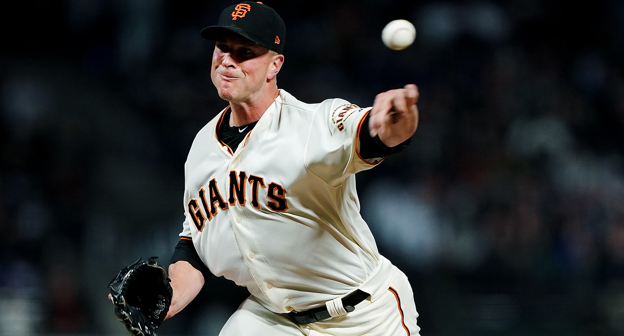 Tony Watson: Marty talks to the Giant Philosopher Tony Watson on the first 2 months of the season
Kerry Crowley: Marty and Kerry chat about the possibility of Bochy going back to the Padres
Paul White: Marty and Paul White chat about Memorial Day weekend.. the first bench mark of the season
Mark Simon: Marty talks baseball analytics with Mark Simon before game 2 of the D-Backs Series at Oracle Park
Bruce Jenkins: Marty and Bruce talk about last night's tough 18-2 loss to the D-Backs at Oracle Park
Rich Waltz: Marty talks to Rich Waltz about the up coming road trip series vs the Marlins
Steve Gilbert: Marty talks to D-backs beat writer for MLB.com Steve Gilbert before game 2 of the D-Backs series