Posts from —
February 2020
SUN Mar 1st – KNBR 680 GIANTS Pregame w/ Marty Lurie
Bob Kendrick: Marty talking Negro League history with Bob Kendrick President of the Negro Leagues Baseball Museum
Bruce Jenkins: Marty talking ball with Bruce Jenkins from the SF Chronicle
Mark Simon: Marty talks to Mark Simon about authoring the 5th volume of The Fielding Bible: Breal-Through Analysis of Major League Defense
Barry Bloom: Marty talking ball with Barry Bloom from Forbes.com
Kevin Gausman: Marty talks to Giants pitcher Kevin Gausman about being in Arizona for Spring Training
Ron Wotus: Marty chats with 3B Coach Ron Wotus before the Giants take on the Padres
Matt Carasiti: Marty talks with Giants Pitcher Matt Carasiti talks about winning championships at St. John and more
Logan Webb: Marty talks to Giants pitcher Logan Webb about how he spent the off-season after reaching the Majors last year
Tyson Ross: Marty talks to Tyson Ross about growing up in Oakland playing baseball
SAT Feb 29th – KNBR 680 GIANTS Pregame w/ Marty Lurie
John Shea: Marty talks to John Shea about his inspirational memoir: "24″ of the legendary Willie Mays
Sean Hjelle: Marty talks about Giants pitcher Sean Hjelle about being in Giants camp for 2020 Spring Training
Kerry Crowley: Marty and Kerry talk about the first week of Giants camp of 2020
Bruce Jenkins: Marty and Bruce Jenkins talk about the first week of Spring Training.
George Krevsky: Marty chats with George Krevsky about this year's George Krevsky Gallery specializing in 20th century American art at Panorama Framing starting 2/29/2020 thru 4/18/2020
Emily Nemens: The mythic MLB team, Los Angeles Lions, have arrived in Scottsdale, Ariz. for spring training.. Marty talks to author Emily Nemens about her new book: The Cactus League
Jamie Westbrook: Marty talks to Giants infielder Jamie Westbrook about joining the Giants team for Spring Training
Thomas Harding: Marty talking Rockies ball with Thomas Harding from MLB.com
February 29, 2020 No Comments
SUN Feb 23rd – KNBR 680 GIANTS Pregame w/ Marty Lurie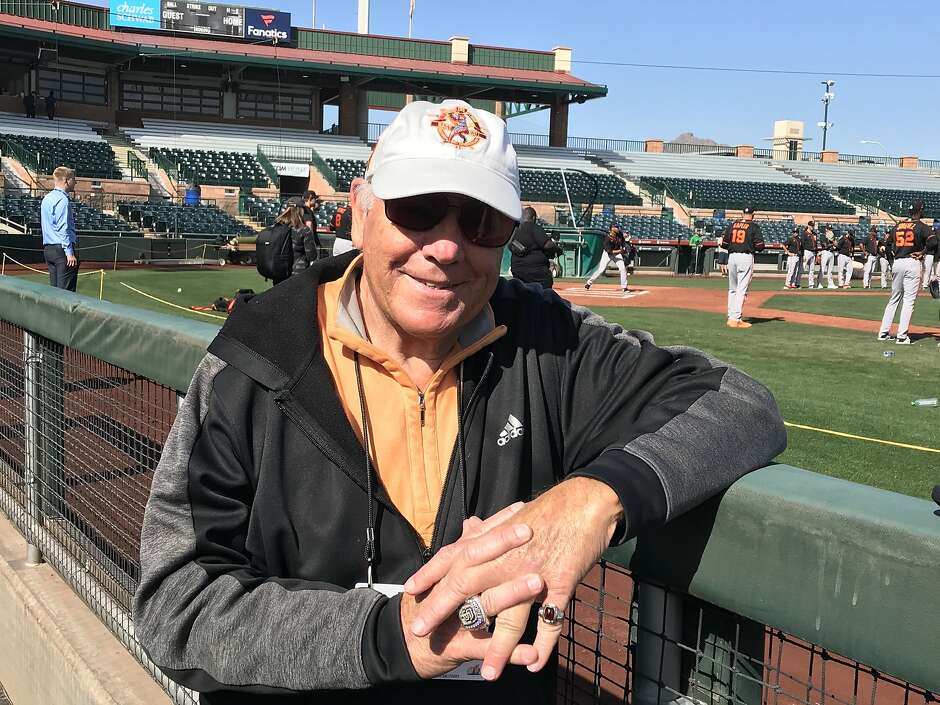 Farhan Zaidi: Marty talking Spring Training ball with Farhan Zaidi in Scottsdale
Ken Korach: Marty and Ken Korach talks about the A's broadcast for the upcoming season will exclusively be on A's Cast via the TuneIn app and not on any radio station in the Bay Area
Melissa Lockard: Marty talks to Melissa Lockard from the Athletic about minor league players in Giants camp this Spring Training
Bruce Jenkins: Marty and Bruce looking Thru the Windows of Baseball before the Giants take on the A's in Mesa, AZ
Pam Mackinnon: Marty chats with Tony Award winner Pam MacKinnon, director of Toni Stone dreams of nothing but baseball. The play will run at the San Francisco A.C.T. Geary Theater from March 5th to 29th, 2020
Mark Simon: Marty talking Analytics ball with Mark Simon from Sports Info Solutions
Kerry Crowley: Marty talking ball with Kerry Crowley about the Giants needing someone like Jaylin Davis to break out this season?
Jaylin Davis: Marty talking ball with Giants OF Jaylin Davis: Can he break out this year?
Chris Shaw: Marty chats with Giants OF Chris Shaw about what's his focus this Spring Training
Tony Watson: Marty talks to the Giants Philosopher Tony Watson about being back in Giants' Camp in Arizona
-SUNDAY POSTGAME-
Vince Cotroneo: Marty talking ball with A's broadcaster Vince Cotroneo after the Giants-A's Spring Training match-up
.
SAT Feb 22nd – KNBR 680 GIANTS Pregame w/ Marty Lurie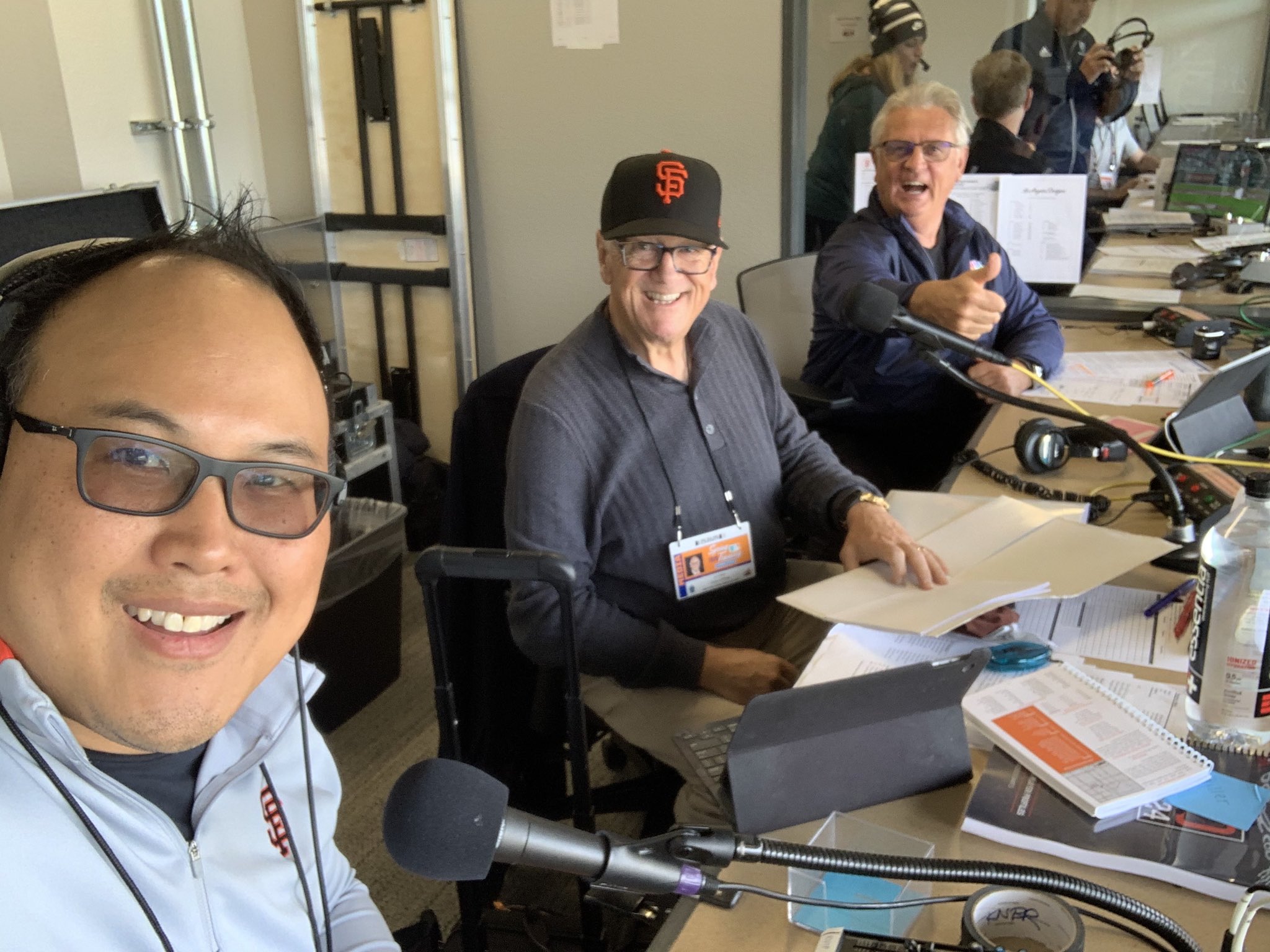 Opening Segment: Marty's opening Segment of the 2020 Spring Training Season in Scottsdale
Duane Kuiper: Marty talking ball with Kuip about the wet start to Spring Training in Scottsdale
Paul White: Marty and Paul break down the first week for Spring Training
Bruce Jenkins: Marty and Bruce chat about A's President Dave Kaval trying to sell to fans on the team's radio-free
Kerry Crowley: Marty and Kerry chat about a wet Opening Day of Spring Training in Scottsdale
Henry Schulman: Marty talking ball with Hank Schulman about the beginning of Spring Training
Larry Baer: Marty and Larry talk about the changes to the 2020 Giants squad
Kai Correa: Marty talking ball with the youngest bench coach in the majors Kai Correa
Tyler Cyr: Marty talking ball with Giants pitcher Tyler Cyr
February 23, 2020 No Comments